The Taylor Bank For Good Fund was established in 2023, following the launch of our
For Good Checking
account, to provide further support to organizations helping to address needs in our communities in Delaware, Maryland, and Virginia. Grantmaking through the For Good Fund is in addition to Taylor Bank's
Corporate Sponsorship Program
. A portion of all
For Good Checking
Debit Card transactions are included in the Bank's contributions to the Fund.
Fund Mission
Applications Available: April 1, 2024

Applications Due: June 1, 2024
Focus Areas
Our neighborhood development grants support organizations focused on community and neighborhood development, particularly ones that:
Create affordable housing opportunities for low-to moderate-income individuals
Enhance the areas in which those opportunities are created
Provide support services to help individuals maintain their homes
We support organizations that help stabilize communities, eliminate blight, and attract and retain businesses and residents. Examples that meet this priority include:
Affordable housing initiatives, particularly those focused on vulnerable populations
Homebuyer education programs
Foreclosure prevention programs
Neighborhood revitalization projects
Programs that increase homeownership opportunities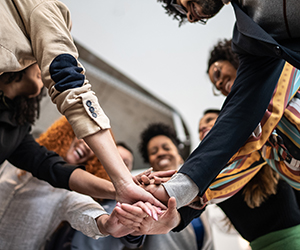 Our workforce development and education grants support organizations that develop and implement programs to enhance financial literacy, with an emphasis on educating youth, first-time home-buyers, economically disadvantaged persons, and others who have struggled with financial concepts. We favor projects focused on improving the public's ability to achieve personal and household financial well-being. We also support organizations that advocate for diversity and inclusion, including those that foster an understanding of it as a dynamic strategy for success. Examples of organizations that meet this priority include:

Organizations that build skills in savings, budgeting, and expense management
Educational programs regarding credit score improvement
Connect individuals with the necessary tools to achieve financial goals or provide job skills training and education
Improve education or provide training for individuals or support a diverse and inclusive society
Provide forums and resources for other organizations to become more inclusive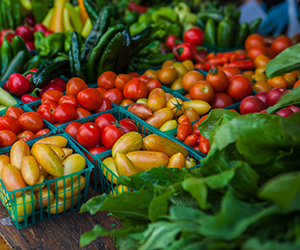 Our basic human services grants support organizations that meet the immediate needs of individuals and families while also supporting prevention and long-term solutions for people living in difficult economic circumstances. (Food Pantries are encouraged to request support through Taylor Bank's Corporate Giving programs.)

Food and nutrition programs
Fuel assistance
Domestic violence programs
Temporary housing, shelter
Basic necessity assistance e.g., clothing
Health Services
Eligible Funding Applicants
Applicants must be a not-for-profit organization recognized under Section 501(c)(3) of the Internal Revenue Code and in good standing with the Internal Revenue Service
Applicants must be located in or serving residents of a county located within Taylor Bank's assessment areas
Applicants must be an organization whose mission or services align with Taylor Bank's investment focus
Sussex County, Delaware
Worcester County, Maryland
Accomack County, Virginia

Deadlines and Review Process
Grants will be reviewed on an annual basis by Taylor Bank's Giving Committee in an impartial manner based upon an evaluation of each grant request. Some key elements examined in our grant evaluation process include an organizations' financial sustainability, leadership, impact and collaboration within the community. 
Applications Available: April 1, 2024
Applications Due: June 1, 2024
Additional Eligibility Guidelines
Although there are many worthy endeavors, Taylor Bank generally does not invest in the causes listed below. If you fall into one of these categories, we suggest you review the Taylor Bank Corporate Giving programs to possibly submit your request.
Individuals including those seeking scholarships, fellowships, or sponsors for a particular cause
Alumni organizations
Endowment campaigns
Fundraising dinners or events and tickets to fundraising events
Individual sports teams including youth sports teams and leagues
Advertising and promotional items or merchandise
Organizations designed primarily for lobbying, Political Action Committees, candidates, and lobbying
Travel, including conferences, seminars, tours and student trips
Taylor Bank does not make grants to organizations for which program services are contingent on participation in religious services or events or adherence to religious doctrine