Accounts designed with today's businesses in mind
Yes, it's a "Business Checking Account." But that traditional name only begins to describe our do-it-all offerings. At Taylor Bank, we deliver a total package of money management tools designed to save time, provide 24/7 account access, and increase everyday efficiency. Both of our business accounts feature:
Online Banking and electronic Bill Pay
Mobile Banking and mobile check deposit
Free Visa debit cards for fast purchases and easier expense monitoring
Access to an extensive ATM network
eStatements put detailed account data at your fingertips and make it easily available for deeper analysis
Designed for businesses of all sizes
Minimum opening deposit of $750
Avoid services charges by keeping a minimum balance of at least $750*
Non-interest bearing account
Designed for cash-concentrated businesses
Enjoy convenient access to currency and coin supplies, while utilizing transfers to an account at another bank.**
Minimum opening deposit of $25,000
Non-interest bearing account
* Minimum balance fees apply; see fee schedule.
** Fees apply; see Cash Concentration letter.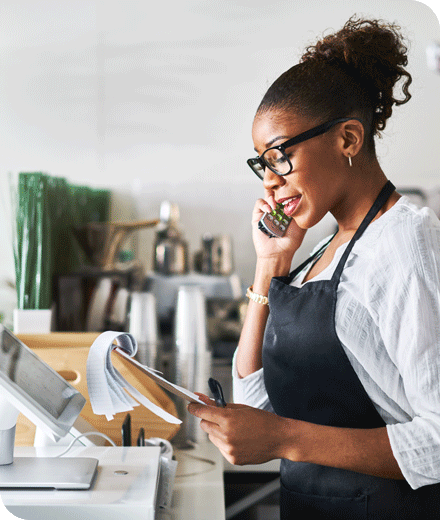 Experience personal payment processing
Nobody wants to call customer support. But when you do, you need it to be a good experience. So, what makes for a "good experience?" What should happen when you call customer support? Our payment processing partner BASYS helps us answer that question.