Put yourself in position to tackle tomorrow head-on.
What's the primary focus for any business? Today's challenges. But smart owners and executives know the future is coming soon enough. At Taylor Bank, our interest-bearing savings account puts surplus funds to work - growing revenues, preparing you for the unexpected, and leaving you with the financial power to build on your success.
Build up your reserves to solidify your financial base
Minimum opening deposit of $25
Minimum average balance of $25 to avoid monthly fees*
Earn competitive interest
* Minimum balance fees apply; see fee schedule.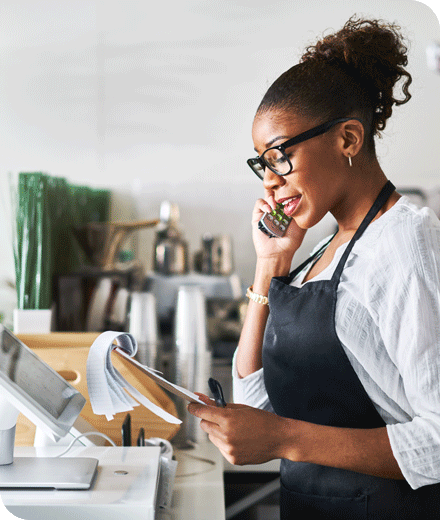 Experience personal payment processing
Nobody wants to call customer support. But when you do, you need it to be a good experience. So, what makes for a "good experience?" What should happen when you call customer support? Our payment processing partner BASYS helps us answer that question.