To better support our business clients, Taylor Bank has partnered with BASYS Processing. Together, we're proud to offer credit card processing services that are convenient, safe, and affordable. 
Due to the partnership between Taylor Bank and BASYS, our valued customers will enjoy the following benefits:

Personal support
Simplified PCI compliance
Accept cards anywhere
Transparent pricing
Enhanced security
Next Day Funding
We have a variety of processing solutions to help every type of operation accept credit and debit payments, from local businesses to retail e-commerce sites and everything in between.
Taylor Bank and BASYS are proud to offer the following:
Our comprehensive payment terminals are equipped with the latest EMV chip card technology and PIN-pad compatibility. Ethernet, dialup, and WiFi connectivity are available. Auto-settlement can be scheduled to ensure your terminal batches out each evening, and you receive funding quickly. Next-day funding is available for most businesses.
BASYS Processing's proprietary virtual terminal is the ideal fit for B2B organizations accepting mail and telephone orders or those that require recurring billing capabilities. Process credit and debit cards on any device with an internet connection and qualify for the lowest possible rates on card-not-present transactions. Level II and Level III rates could save your business THOUSANDS. Setup is easy and no new devices are required!
For integrated business tools and an intuitive end-user experience, Taylor Bank and BASYS offer the Clover® POS solution. This system's integrated apps and add-ons allow it to scale with your business for ultimate flexibility.
Accept credit and debit card payments wherever your business takes you! With our user-friendly mobile solutions, accepting payments is as easy as plugging in the chip reader. Mobile processing is a great solution for food trucks, HVAC services, and other businesses that need to accept payments on the go.
Collect payments anytime, anywhere, by allowing your customers to pay online. BASYS and Taylor Bank can implement a secure online shopping cart for your business or integrate with an existing one.
Process credit and debit card payments securely without leaving your existing Point of Sale (POS) or Enterprise Resource Planning (ERP) system. Taylor Bank and BASYS can integrate with almost any system currently on the market.
For more information contact our Payment Processing Team at 410-641-1725.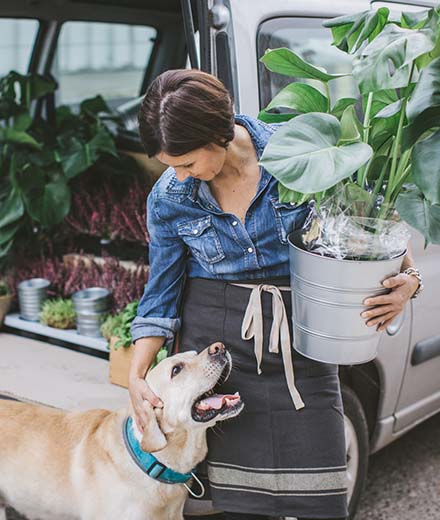 Say hello to Simply Business Banking
A full suite of business products and services designed to help make your banking experience productive, efficient, and, you guessed it, simple.


IntraFi Network Deposits
Loans
Positive Pay

Domestic Wires