It's the best of both worlds - solid earnings and instant access.
Managing business funds is a juggling act. On one hand, you want your cash reserves to earn every possible penny. On the other, you can't tie your hands by sinking every extra dollar into long-term investments. The solution? A Business Money Market, which features higher returns along with the flexibility to withdraw funds at a moment's notice.
Grow your reserves with rates that exceed those of most traditional savings accounts
Tiered rate system means higher balances can mean better earnings
Access funds quickly through checks and digital banking
No minimum savings period, unlike other investment options
Minimum opening deposit of $750
Minimum average balance of $750 to avoid monthly fees*
* Minimum balance fees apply; see fee schedule.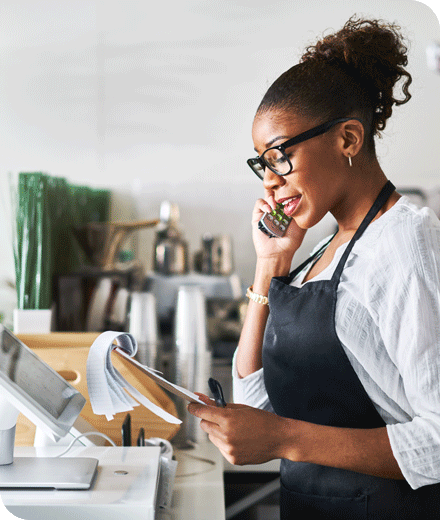 Experience personal payment processing
Nobody wants to call customer support. But when you do, you need it to be a good experience. So, what makes for a "good experience?" What should happen when you call customer support? Our payment processing partner BASYS helps us answer that question.