Manage your money at the speed of life.
How fast is Online Banking? It's like having a rocket engine attached to your computer. In the time it takes to skim this page, you can check balances, pay bills and do a bunch other things. Sign on anytime. Take care of business with a couple keyboard clicks. And quickly move on to everything else on your daily to-do list.
24/7 Online Banking is a free service of Taylor Bank
Get up-to-the-minute account balances
Review recent transactions
Transfer funds between accounts
Move money between Taylor Bank and another financial institution with bank-to-bank transfers
Pay your bills in minutes or make on-time loan payments
Send money to a friend or family member with Taylor Pay
View your cancelled checks for the past six months - and print them out if you need them
Download account information to financial software for deeper analysis
Initiate Stop Payment requests*
Retrieve your eStatements (if enrolled) and access the past 18 months of statements
Sign up for notifications that alert you to important account information
Online Banking Security Tips
Password Tips
Change your passwords regularly.
Your password should be complex and difficult for others to guess.
Don't use information that could be easily linked to you (like your birth date, Social Security number, phone number, or the names of pets or hobbies).
Create a unique User ID and Password for each site. Do not use the same identifying information on multiple websites.
Never share your Online Banking passwords with others, even family members.
Don't store your User ID or password information in an unsecured location.

Tips for Security Questions and Answers
Security questions represent just one component of the security framework which Taylor Bank has put into place to protect your account. We offer the following tips for selecting your security questions and answers:
Choose questions having answers that you can remember in the future and answer consistently.
Use one-word answers whenever possible.
Be careful with spaces. If you use "San Diego" as an answer to one of your security questions, the system will reject "SanDiego."
Avoid using quirky or nonsensical answers as they'll likely to be difficult to remember later.
Select a question which cannot be easily guessed or researched, has many possible answers, and where the probability of guessing the correct answer is low.
Select a question for which the answer is unlikely to be known by others such as a family member, close friend, relative, ex-spouse, or significant other.
Choose a question having an answer which is stable and not likely to change over time.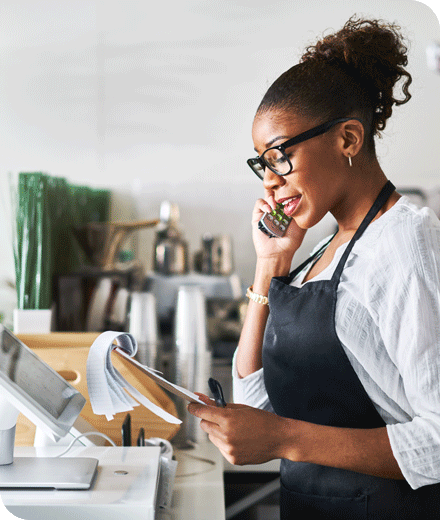 Experience personal payment processing
Nobody wants to call customer support. But when you do, you need it to be a good experience. So, what makes for a "good experience?" What should happen when you call customer support? Our payment processing partner BASYS helps us answer that question.