Taylor Bank Welcomes Andrea Adams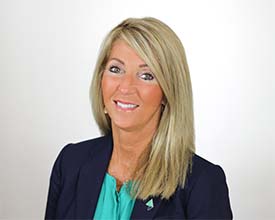 BERLIN, MD (December 20, 2021) – Taylor Bank is proud to announce that Andrea Adams has joined its team as Senior Vice President, Director of Branch Administration. Adams brings over 35 years of experience in banking to her new position with Taylor Bank, where she will focus on branch performance and employee development. 
"We are pleased to welcome Andrea to the Taylor Bank team. She has a well-rounded background in banking, leadership and team building that will help us to further grow and deepen customer relationships," said Ray Thompson, Taylor Bank President and CEO. "She will also serve as a great mentor for our team of managers throughout our markets."
Adams has previously held senior leadership roles at Bank of America, including Market Sales Manager/Market Leader and Regional Operations Support Manager. She is located at Taylor Bank's Ocean Landing Branch at 11359 Samuel Bowen Blvd., Berlin, MD 21811.