Taylor Bank Announces Calvin B. Taylor Memorial Scholarship Recipients
News
Taylor Bank Announces Calvin B. Taylor Memorial Scholarship Recipients
BERLIN, MD (July 29, 2020) – Taylor Bank has selected three area high school seniors as recipients of the Calvin B. Taylor Memorial Scholarship. The scholarship is for $1,000 towards continuing education expenses and is based on student accomplishments in the areas of academics, leadership, community service, extracurricular activities, and an essay.
One student was selected from each county in the Bank's service area: the Indian River School District of Sussex County, DE, Worcester County, MD and Accomack County, VA. This year's recipients include:
Madison Johnson, graduating from Indian River High School (University of Delaware);
Caroline Gardner, graduating from Stephen Decatur High School (University of Maryland College Park); and
Joseph Teasley, graduating from Nandua High School (Virginia Military Institute).
"Taylor Bank is proud to support and recognize these students as they take the next step in their education," said Raymond M. Thompson, President and CEO of Taylor Bank. "Congratulations to all of the graduating seniors in our community on their tremendous accomplishments."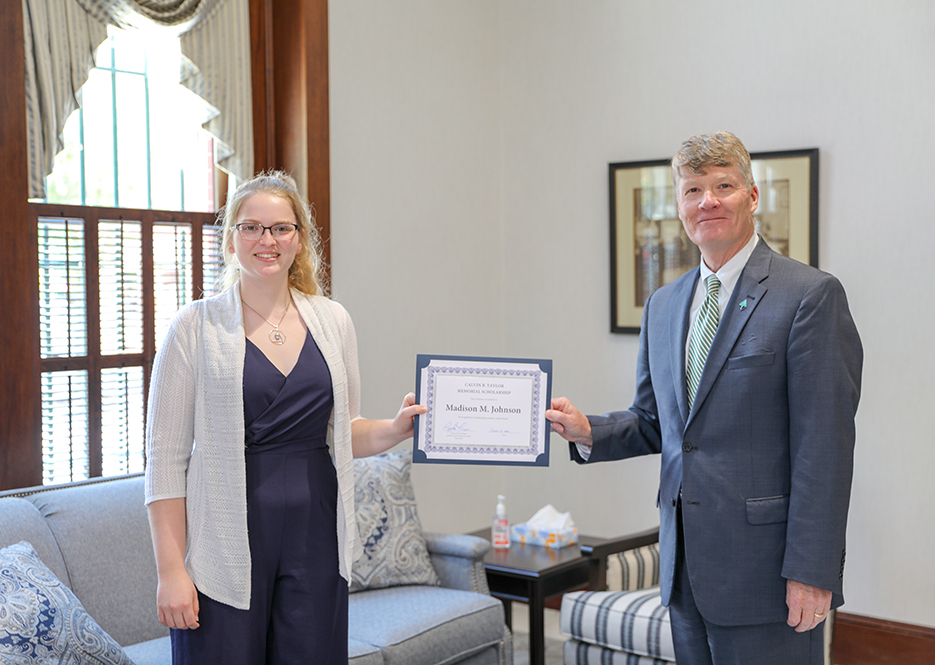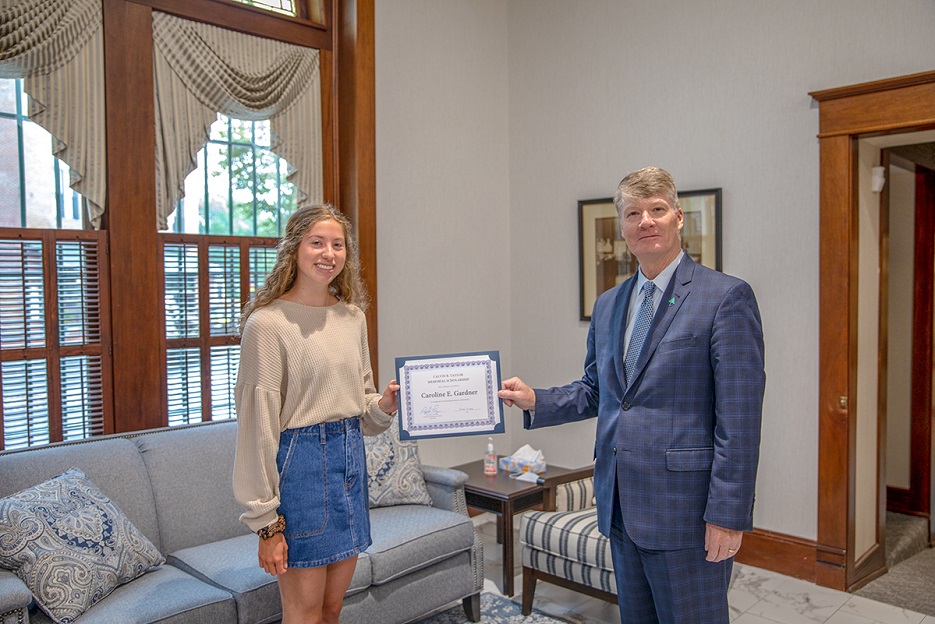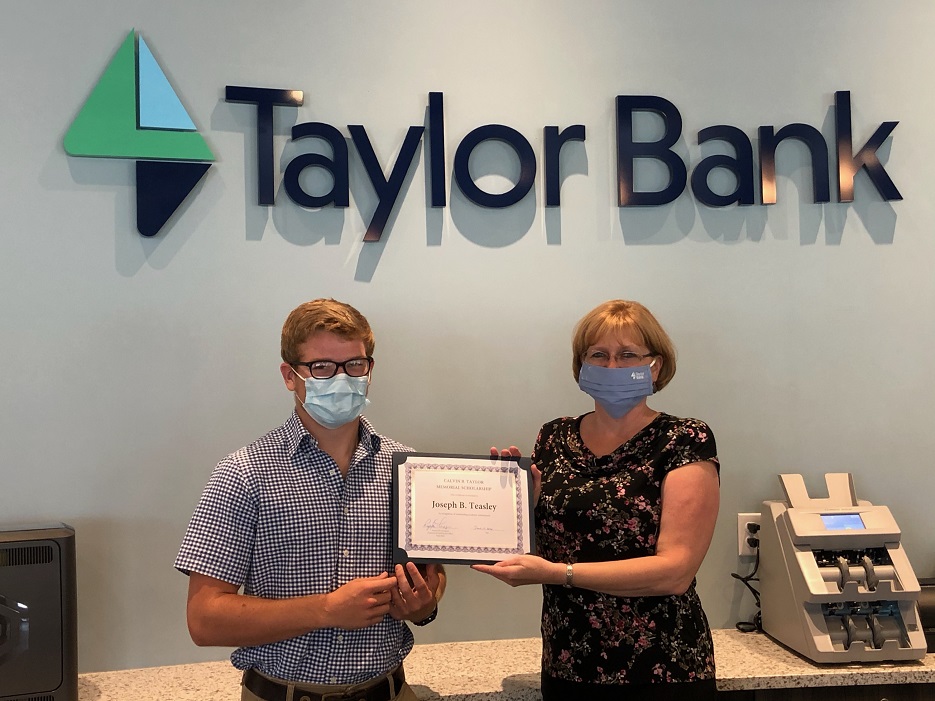 Pictured is Raymond M. Thompson, President and CEO of Taylor Bank, presenting scholarship certificates to Madison Johnson and Caroline Gardner at the Bank's Main Office in Berlin. Shannon Lewis, AVP, Branch Manager/Relationship Officer, is pictured presenting the scholarship certificate to Joseph Teasley at the Onley, Virginia Branch.
Taylor Bank, founded in 1890, is a full-service community bank with 12 branches located throughout the eastern coastal area of the Delmarva Peninsula, including Worcester County, Maryland, Sussex County, Delaware and Accomack County, Virginia.