Get ready for a whole new way to bank on April 19th! Introducing Tally by Taylor Bank - a faster, simpler, more convenient way to keep tabs on your money.
At Taylor Bank, we strive to ensure an exceptional customer experience is delivered across every banking channel. With a steady increase in the use of our digital banking tools, it is our commitment to ensure we continue to develop and evolve this channel to better serve you. We're excited to provide you with Tally, our new and improved digital banking experience, featuring:
Simplicity:

A modern, easy-to-use interface that's seamless across all your devices

Control:

Drag and drop home screen customization. You decide what accounts you see, how they are named, and in what order they appear

Security: 

Enhanced security controls, helping keep you safe

Convenience

: Simple clicks to move money, pay people, send us secure messages, and more!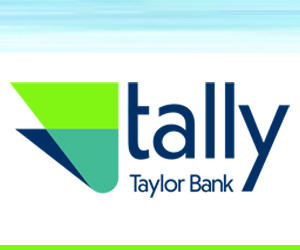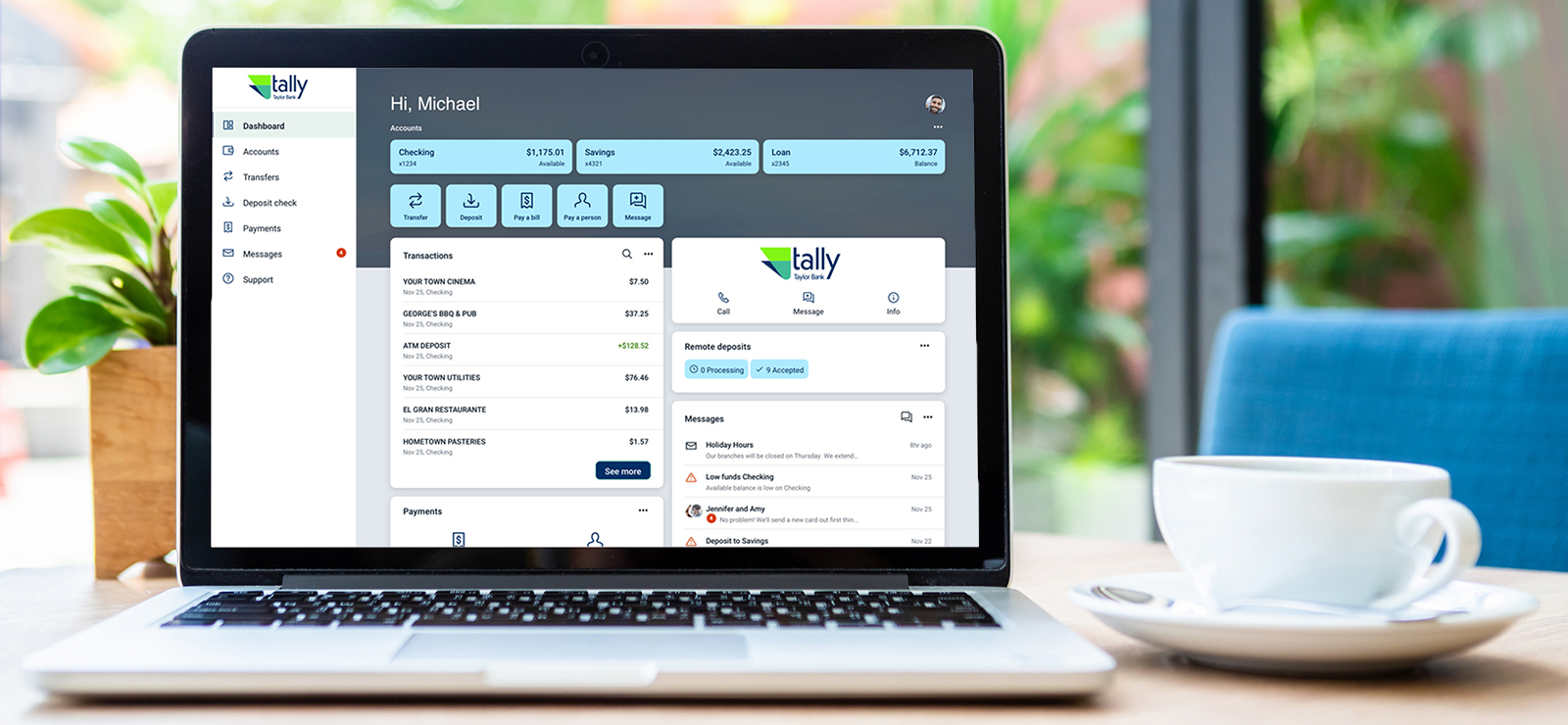 All of your favorite features will remain, plus exciting enhancements will be available:

Near Real-Time Transaction Alerts
Receive near real-time alerts delivered to your mobile device for additional security

Safeguard Your Account
Two-factor authentication delivers a code to you outside of the system to verify your identity at login

Control Your Debit Card
Turn your card on and off if it's lost, stolen or being misused. Get instant alerts when your card is used. Set dollar limits to keep spending in check. Prevent transactions that don't match your settings.

Personalize Your Experience
Upload a profile photo, add a nickname, and arrange your dashboard in the way that makes the most sense to you

Organize Your Transactions
Add tags, notes, and photos of receipts and checks

Ask Your Questions
Chat with Taylor Bank Support Specialists securely in real-time during business hours*
*Coming shortly post launch