5 Lessons from Successful Delmarva Business Owners
There are many great reasons to start your own small business. It can be an opportunity to pursue your passion, be your own boss, take a risk and reap the rewards. The process of building a business that takes root in the community – and that you can sell or pass down to family members someday – can be deeply satisfying. These are powerful motivators, and they're all very real. 
But the challenges are also real. Securing startup funds. Managing cash flow. Finding and retaining good employees. Sourcing supplies. Building an online presence. Attracting new customers. And on and on. Here, several Delmarva small business owners share their insights and advice for new entrepreneurs – and some things they wish they'd known before they got started.
Lesson 1: Expect the unexpected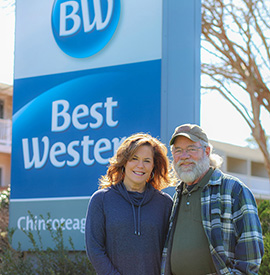 Scott and Lisa Chesson own the Best Western hotel in Chincoteague, Virginia. Lisa says it's important for all new business owners to prepare for the unexpected. "I think in starting a business, what you've got to anticipate are all the things you don't see coming. You think, I'm going to start this business, and these are my expenses, and this is how I'm going to budget my money. But it never works out that way. You always have things come up that you're not anticipating."  As an example, Scott cites the recent difficulties many businesses have had finding and keeping good employees.  "You can't do it without them, and here in the last two years it's been hard to find people to work. It not only keeps you up at night – but it makes you work at night because you've got nobody else to do it."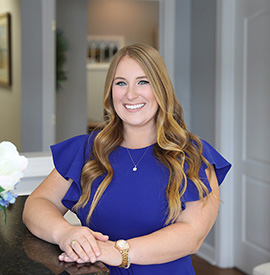 Veronica R. Townsend, Esq., attorney and owner of the Weidman & Townsend law firm in Ocean View, Delaware, has a similar take. "As a small business owner, you wear many hats. I think that the nature of owning a business, no matter what kind, means that you are always thinking of your business, even during off hours, as there is always more to be done."  
Key takeaway: Be prepared to deal with issues you can't anticipate. One way to manage these surprises is to work with a savvy financial institution that can provide flexible funding and financial tools to help you keep things on track.
Lesson 2: Find the right financial partner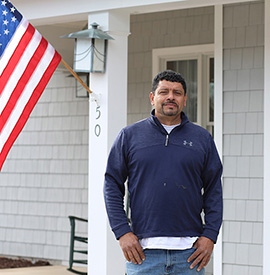 Hector Herrera DeLeon owns a construction company in Frankford, Delaware. He encourages anyone starting a business to first understand how to establish good credit, how income restrictions affect the ability to borrow, and other practical issues. He places a high value on finding a committed, helpful financial partner that can walk you through the process. He says it might not be easy to secure your first business loan. But if you believe in your idea, you should keep trying until you find an institution that will work with you to make it happen.
This applies to established businesses too. When the Chessons wanted to upgrade their hotel, they approached their longtime lender for a line of credit. "They just said 'we're not making any loans to hotels anymore,'" says Lisa. So they found another bank that embraced their plans and provided the backing they needed.
According to Veronica Townsend, "There is such value in working with smaller organizations, compared to larger banks with nationwide locations, as you truly get to know the people you conduct business with on a personal level." She says "a local bank, staffed by local people, working to make the community a better place" is more likely to "understand the value in working to help each other and in serving their neighbors."
The main point here: you need a financial partner that shares your vision and goals. It may take some time and effort to find that truly supportive relationship. But it's worth it; the benefits can be invaluable, no matter what kind of business you own.
Lesson 3: Be realistic  
Lack of sufficient working capital – and unrealistic expectations in general – are problems many new businesses face. Scott Chesson says many prospective entrepreneurs simply don't understand "how much money it takes. Everybody thinks that because you own your own business, you've got it made. They don't realize that the funds come in one hand and go out the other. It turns out you don't get to keep as much as some people think. That was one thing I had to get used to, being responsible – solely responsible – for a big budget like that. You have all the employees depending on you to keep the business up and going."
Bottom line: keep your expectations in line with reality. Understand that you will need to pay your workers, your vendors, the tax man, and others before you pay yourself. And make sure you have enough capital to see you through. 
Lesson 4: Keep an eye on the future
Veronica Townsend says it's important to balance your immediate concerns with a more long-term view. "Anyone starting a business should always be thinking as far down the road as possible. It can be easy to get caught up purely in the day-to-day, when you are busy with the business you currently have. But it is important to focus on the future as well and to ensure that your finances will sustain you," she says. "My goal is having a perfect balance of focusing on my clients and the quality of the work I do for them … but to also ensure that the business as a whole is a priority, too."
The upshot: your daily responsibilities will occupy most of your time and energy, but don't neglect your long-term objectives – and keep making progress toward them as well. 
Lesson 5: Go for it
 Scott, Lisa, Veronica, and Hector all do different kinds of work. But they have one thing in common: they believe the benefits of small business ownership far outweigh the challenges. At Taylor Bank, we know small businesses are key to the continued prosperity of the Delmarva region. We are always ready to help local companies emerge, evolve, and grow. And always excited to help budding entrepreneurs develop their ideas and seize new opportunities. It can be difficult. It can be risky. But keeping these lessons in mind can help you surmount some common obstacles and realize your small business dreams.  
Ready to get started? Let's connect online, by phone, or in person. Message us anytime. Or call or visit a Taylor Bank branch near you.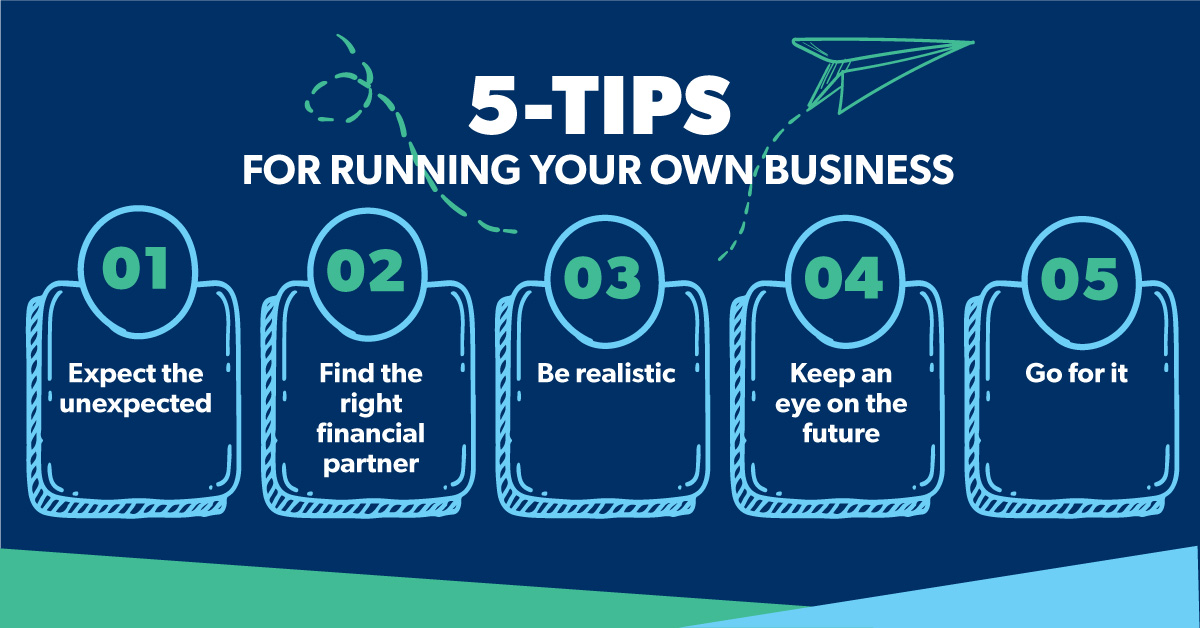 Explore other topics that matter to you:
Managing debit 
Preparing for retirement 
Budgeting 
Taxes